Meet Our Team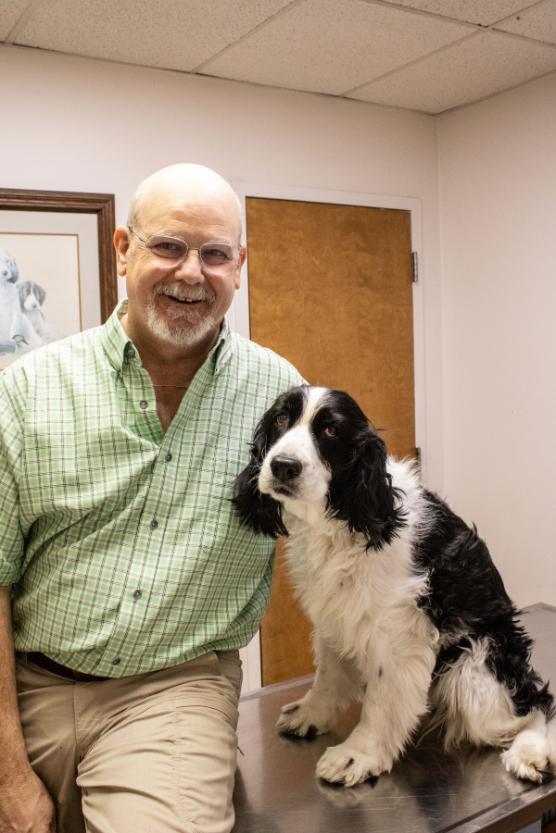 John R. Bolton - D.V.M
Veterinarian
Dr. Bolton graduated from Kansas State University in 1984 with his degree in veterinary medicine. He and his wife Susan have three adult children; Jennifer, Amanda, and Tom! They also have two wonderful son-in-laws and grand-dog, Woodrow! Dr. Bolton and Susan share their home with two ever so slightly spoiled English Springer Spaniels; Dixie and Cooper! You can often see them assisting behind the front desk with our staff! Dr. Bolton spends most of his free time following K-State athletics and is an avid fly-fisherman.As a life long learner, Dr. Bolton is also interested in genealogy and the Civil War. As one of his many hobbies, he is also a blue-ribbon-winning beekeeper!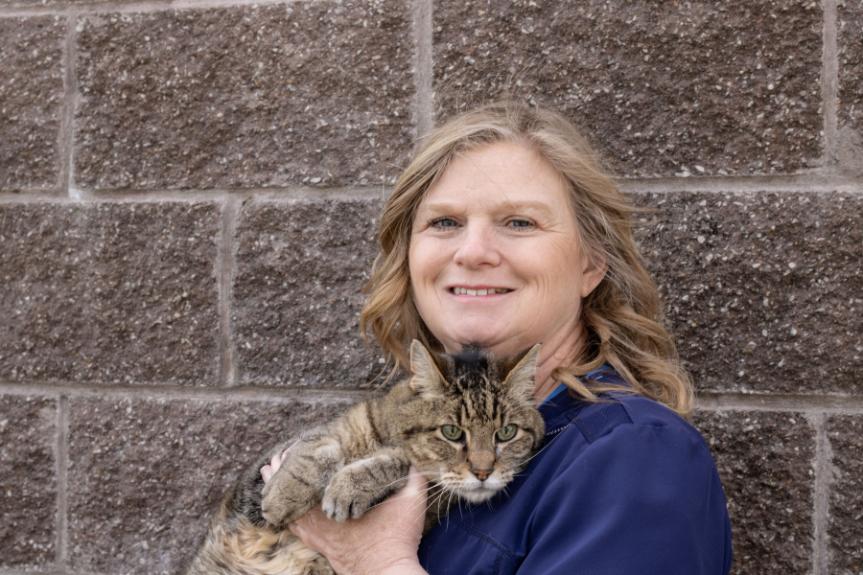 Tricia McAtee
Registered Veterinary Technician
Trish graduated from Maple Woods in 1992 with a degree in Veterinary Technology and has been with the clinic since 1993. She is the proud Mom of two lovely young women, Taylor and Kenzie. Trish currently owns her own "mini petting zoo" which consists of, goats, pet pigs, ducks, a hairless guinea pig and many chickens! She has two cats, Earl and Rosie and a sweet goofy dog, Tripp the Mini Aussie! Trish has a vast wealth of knowledge that she puts to great use by providing unparalleled care to our furry patients as well as providing education to pet owners. You can find Trish at your pet's side monitoring their anesthesia during procedures, giving your pet their sparkling clean teeth by performing their dental prophy or answering any questions that our clients may have when scheduling appointments over-the-phone. In her free time, she loves to go to the lake and spend time on their boat!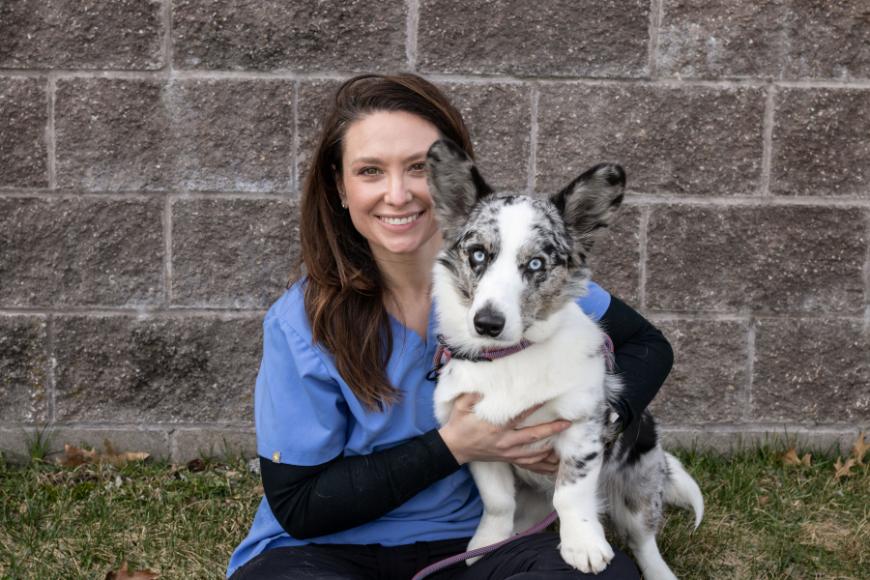 Brittney Scott
Veterinary Assistant
Brittney has been part of the team since 2005. Growing up she always had a passion for animals and would often smuggle stray kittens or a new amphibian friend into the house. She shares her home with Amos, the charming Cardigan Welsh Corgi and Stevie, a Leopard Gecko. As a jack of all trades, you can find her dividing her time between providing patient care during your pet's visit, answering any questions that our clients may have over the phone or doing some of the more behind-the-scenes work involved to ensure that our office runs seamlessly. Her goal is to improve the experience of both our patients and their humans alike through compassion and top-notch care. When she's not running around our clinic, Brittney enjoys navigating the exciting world of dog sports and stays active jump-starting Amos's career in rally, scent work and Fast CAT. She's also a huge Disney fan and loves visiting any (and all) of the Disney Parks!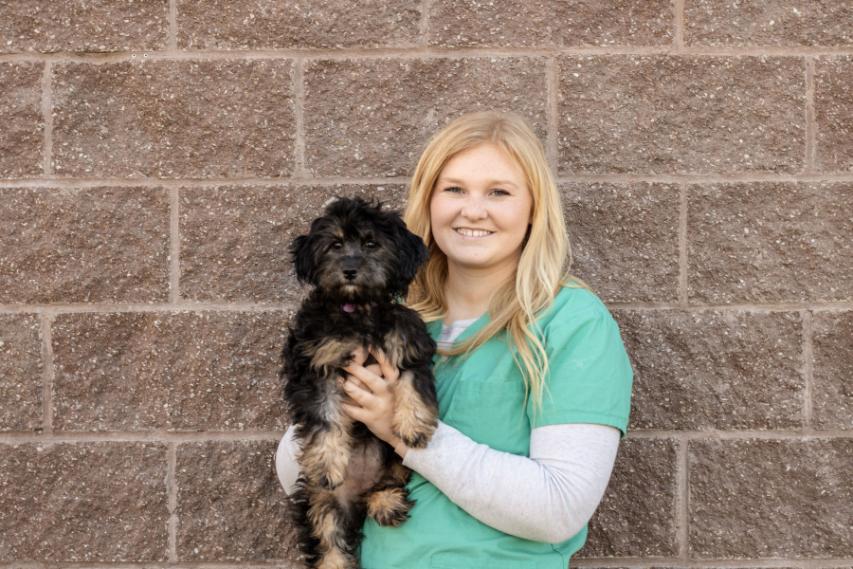 Kenzie McAtee
Tech Assistant
Kenzie recently graduated from Kansas State University with a Bachelor of Science in Agriculture. If Kenzie looks familiar to you, it might be because she's Trish's daughter! Growing up, she was involved in agriculture through FFA and being in a farming community. Kenzie will continue to further her education by going to grad school in the fall, and ultimately, her career focus is within the livestock community she is so passionate about. She recently brought home a darling little Cockapoo named Hattie, and they're busy working hard in their first puppy classes! In her free time, Kenzie enjoys spending time with friends, has her own small photography business and is limitless with her talents in multiple jewelry and clothing crafts!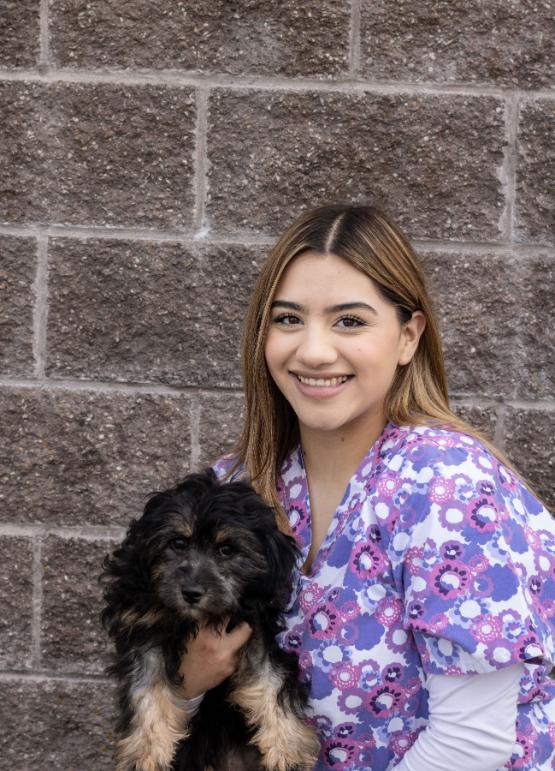 Fernanda Gallegos
Tech Assistant
Fernanda is currently a high school senior and has been with us since 2022. Her warm demeanor and sense of humor brighten up everyone's day. Her superpower is that she is great at earning pets' trust and making their visit less stressful. She is also our bilingual Spanish speaking team member, and our clients find Fernanda's bedside manner very comforting. In the future, she plans on putting her talents to use by pursuing a degree in Animal Health Sciences or in a similar medical related field, at Kansas State University. Her four-legged companion is an adorable Toy Poodle named Shelsy. Outside of work, Fernanda is a KC Foodie and enjoys trying new places. She also enjoys spending quality time with her family. Especially being a role model for her little sister, Jocelyn.